Once you have built a terrific website or landing page it is time to reap the benefits. You now need to put a strong and effective marketing strategy in place to drive quality traffic to the site. One of the best ways to do this is to partner with Liberty Performance Marketing. This is when you will be able to successfully achieve your revenue objectives.
We offer targeted traffic generation services that are unique and effective. When you trust us with your site, we consider the entire portfolio of available options, not just one component or traffic source. We then go on to suggest the best traffic channels for your business. We have exclusive partnerships with quality traffic sources and are forever on the lookout for new ways to drive traffic to your site.
With substantial experience, our successful, industry leading strategies are sure to turn your site into a visitor magnet. Once we have done our part, you can go ahead and reap benefits!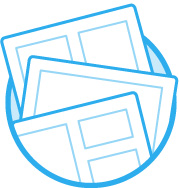 Drive More Traffic
Once we understand your objectives and your online marketing funnel is in place, the next step is to drive a higher volume of targeted traffic. Traffic generation starts with a consultation. Depending on your business objectives we will put together a suitable plan. We cover all traffic sources, however specialise in very under used traffic platforms. These being PPV (Pay Per View) and Contextual Ads. These traffic platforms can generate very high conversion rates and sales at very competitive pricing.
DONT BE SHY
If we didn't answer all of your questions, feel free to drop us a line anytime.